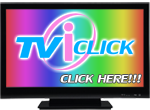 "KTC PROUD" cardmember
cleared over 500,000
KTC revealed the "KTC PROUD" cashcard member who won debt clearance prize and got over 500,000 baht debt cleared through a video clip that presents the story of Mrs. Pannipa
Ms. Phichamon Jitpentham, Senior Vice President - Personal Loans, "KTC" or Krungthai Card Public Company Limited, revealed, "In the first half the year, over 70,000 'KTC PROUD' cashcard members already registered for the "Debt-Clearing" campaign. In 2022, KTC has increased the number to 600 lucky prizes, with a grand total value of over 7 million baht to give more opportunities to lighten their debt load throughout the year. Grand prize: 12 prizes of 100% debt clearance of the remaining loan balance (1 prize per round by 12 rounds) and Runner up prize: 588 prizes of 10% debt clearance of the remaining loan balance (49 prizes per round by 12 rounds)."
For cashcard members who interest can easily register to the campaign at www.ktc.co.th/cleardebt2022 or via SMS by typing OK followed by number of 'KTC PROUD' cashcard 16 digits and send to 081-364-5000. All chances come from 2 privileges, namely Chai Dee Privilege, get 1 chance upon card usage every 2,000 baht and outstanding balance must be maintained at least 15 consecutive days (no limit on maximum chances).
The second privilege is Jai Dee Privilege, get only 1 chance per round for qualifying members who pay at least the minimum billed amount within the due date of the specified payment cycle."
"Recently, KTC has produced the 3rd video clip series depicting the story of Mrs. Pannipa Pipatvanitchakul, the lucky winner who got over 500,000 baht debt cleared. She does not give up on her life, priorities discipline in payment, and she is a great example of how to live life. The video can be viewed at https://ktc.today/Real-Life3-ClearDebt. We hope that Mrs. Pannipa's story will motivate Thais and we kindly invite the cardmembers to register to become one of the lucky winners of the debt clearing campaign." said Ms. Phichamon
"For those who interested in a KTC PROUD cashcard that complete with Swipe-Transfer-Withdraw-Installment functions, apply for a 'KTC PROUD MASTERCARD' at any 'KTC TOUCH' branches or click the link: https://ktc.today/KTC-PROUD. Apply now - December 31st, 2022, to enjoy a cash installment with special interest rate of 0.92% per month for up to 36 months and other privileges, including discounts on food orders via leading food delivery companies, discount worth up to 1,450 baht on online orders at participating stores, and earn 70 baht cash back via the 'KTC Mobile' app by purchasing products worth 500 baht or more per transaction.
Apply for a 'KTC P BERM Car for Cash (Motorcycles)" click the link: https://ktc.today/PBerm-Apply. For more information, please contact KTC PHONE 02 123 5000 press 0 and 2."
---
KBank unveils K PAY LATER
KASIKORNBANK has launched K PAY LATER – Thailand's first-of-its-kind loan that allows customers to spend for their daily lives under the "buy-now-pay-later" concept. The initiative aims to assist cash-strapped unbanked – underbanked Thais in having credit line for the purchase of necessary consumer goods while also providing them equitable access to loan in the system. The target group includes freelancers, small merchantsand wage earners who lack proof of income. Application can be made easily by users via K PLUS. As soon as the loan is approved, customers can use it to spend at more than 100,000 participating stores nationwide.
K PAY LATER is a personal loan for purchases of consumer products that are daily necessities, based on the "buy-now-pay-later" concept, to help ease the burdens of who are short on cash. Application is easy, as income-related documents and collateral are not required. The maximum loan limit is 20,000 Baht. It is a revolving credit, with no limit to the number of drawdowns, although the drawdown amount must not exceed the set limit. There is no interest payment if the loan is not used. The minimum purchase amount is 50 Baht, and it can be repaid in installments starting at only 11 Baht per month. The maximum installment period is 5 months. The loan can neither be withdrawn nor exchanged for cash. Additionally, if customers use the credit limit regularly and make payments on time, KBank shall consider increasing the loan limit and offering other services to such customers in the future.
K PAY LATER customers can easily use the credit limit to purchase goods and services by scanning, tapping and paying via K PLUS at participating stores. They can also choose a payment period of either 1 month, 3 months or 5 months. Presently, there are more than 100,000 participating merchants nationwide covering multiple categories, including department stores, supermarkets, convenience stores, petrol stations, restaurants, home product stores, and mobile phone and IT accessory shops. These include Tops, MaxValu, Big C, Makro, Central Department Store, Lawson, Family Mart, CJ Express, IKEA, Dohome, Boonthavorn, Jaymart, IT City, Banana IT, as well as other shops having KBank's electronic data capture (EDC) device.
Interested persons can apply for K PAY LATER easily by themselves via the K PLUS application and get an approval result instantly with just three screen taps. For more information, please call the K-Contact Center at 02-8888888 or visit https://kbank.co/3SdRtJd.
---
SCB 10X Appoints Mukaya (Tai) as The New CEO
SCB 10X, (https://scb10x.com/), the digital technology investment and venture building arm of SCBX, announced the appointment of Mukaya (Tai) Panich as its new CEO, succeeding former CEO, Dr. Arak Sutivong. She will continue to hold the position of Chief Venture and Investment Officer, along with the newly appointed CEO position. SCB 10X also announced the promotion of Pailin (Pie) Vichakul, SCB 10X's Partner & Head of Strategic Planning to Chief Operating Officer, who will report directly to Tai.Under Tai's stewardship, SCB 10X will continue to focus on two main strategic pillars: Venture Capital - investing in disruptive technology startups with strategic and financial returns to SCBX, and Venture Building - building ventures in exponential technology growth areas of Blockchain, DeFi, Web 3.0, Metaverse, and Deep Tech. Tai will lead SCB 10X's initiatives to invest in and build the ecosystem of disruptive technologies in Southeast Asia and continue growing the SCB 10X team to achieve their moonshot mission.
The appointment of Tai as the CEO of one of Southeast Asia's most active venture firms is a historic moment for women in finance. According to a report from PitchBook, women today account for only 15 percent of general partners at venture capital firms. PitchBook data also shows that less than 10 percent of decision-makers at VC firms are women and more than 70 percent of U.S. VC firms have zero female investors.
Tai joined SCB 10X in early 2020 as its Chief Venture and Investment Officer. In this role, Tai spearheaded SCB 10X investment globally, and in addition, built an extensive community of ecosystem partners worldwide. She has organized and hosted several successful industry events, bringing together the most influential builders in Blockchain, DeFi, Web 3.0 and Metaverse for dedicated discussions on the industry's most pressing issues.
An engineer by background, Tai brought over 20 years of experience working and investing in the technology sectors in Silicon Valley, New York, and Singapore to her position at SCB 10X. Under Tai's stewardship, Siam Commercial Bank gained global recognition as One of the Most Active Banks in Crypto Among Global Banks by Dove Metrics. Her work in the global Crypto, DeFi and Web 3.0 ecosystem has gained her recognition as a Top Female Decision Maker at SEA-Based VCs by DealStreetAsia, Top Global Corporate Venturing Emerging Leader by GCV Institute, and a Global Top Corporate Venture Capitalists by CB Insights. Tai graduated with honors from MIT where she earned Bachelor and Master's degree in Electrical Engineering and Computer Science. She subsequently received an MBA from Harvard Business School. Tai was the recipient of the prestigious King Scholarship from the King of Thailand to study abroad at the Undergraduate level.For more information about joining SCB 10X's team and being a part of their moonshot mission: www.scb10x.com/careers
---
[THAI]