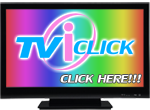 BTS Delivers Speech on Global Diplomacy at the U.N.
During a sustainability event at the United Nations General Assembly on Monday, the seven-member K-pop band BTS delivered a speech to help promote U.N. goals for 2030 which include ending extreme poverty, preserving the planet and achieving gender equality. "Every choice we make is the beginning of change, not the end," said RM, 27, the band's leader. The band members also spoke on how their generation will be shaped by the COVID-19 pandemic.
Rap Monster wearing a suit and tie talking on a cell phone: "Every choice we make is the beginning of change, not the end," RM said? John Angelillo-Pool/Getty Images "Every choice we make is the beginning of change, not the end," RM said
"We think that instead of the 'lost generation,' a more appropriate name would be the 'welcome generation.' Because instead of fearing change, this generation says, 'Welcome!' and keeps forging ahead," he continued.
The video of BTS' seven-minute speech received over 6.4 million views — and fans flooded the comments section in support of the band members.
---
Britney Spears Netflix Documentary
A Netflix documentary about Britney Spears is one step closer to reaching the screen, as a trailer teaser for the film "Britney Vs. Spears" confirms. In the 18-second clip, Spears is heard leaving a message for an attorney in 2009. A trailer is expected to drop on Wednesday, Sept. 22 and the doc itself on Sept. 28, ahead of Spears' next court date on Sept. 29.
The documentary is being directed by Erin Lee Carr and has been underway for more than a year. Netflix declined Variety's request for comment on the project, and representatives for Carr did not immediately respond.
The Netflix doc is said to center around Spears' highly-unusual conservatorship, and will feature key figures in Spears' orbit. It is unclear, though highly unlikely that Spears, herself, will appear in the project, given how closely guarded she has been from media opportunities throughout the course of her conservatorship. Earlier this month, Spears' father Jamie asked a judge to end her 13-year conservatorship. Of his daughter, an attorney wrote in the request, "If Ms. Spears wants to terminate the conservatorship and believes that she can handle her own life, Mr. Spears believes that she should get that chance." Netflix's documentary about Spears, which was first reported by Bloomberg months ago, has been in the works long before "Framing Britney Spears" debuted.
---
Disney Releasing 'Eternals,' 'Encanto' Exclusively in Theaters
Disney announced that upcoming 2021 films "Eternals," "The Last Duel," "West Side Story," "Ron's Gone Wrong" and "The King's Man" will get exclusive, 45-day theatrical windows before moving to digital platforms. Meanwhile, the animated musical "Encanto" will play in theaters for 30 days starting on Nov. 24, before hitting Disney Plus.
Now, "Eternals" will debut in theaters exclusively on Nov. 5. The 30-day theatrical window for "Encanto" is a different kind of experiment, giving Disney the opportunity to draw box office grosses over the Thanksgiving holiday into December, before shifting the film direct to Disney Plus for Christmas holiday viewing.
As for Disney's slate of 20th Century Studios features — "The Last Duel" on Oct. 15, "Ron's Gone Wrong" on Oct. 22, "West Side Story" on Dec. 10 and "The King's Man" on Dec. 22 — the studio had no choice but to commit to exclusive theatrical runs, in order to honor a 10-year output deal 20th Century Fox signed with HBO in 2012.
---
[THAI]